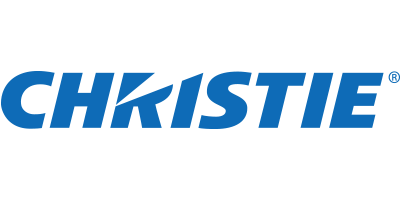 Christie
Christie is a global visual, audio, and collaboration solutions company offering full solutions for business, entertainment and industry. Globally, Christie has installed over 100,000 projectors worldwide.
​​​The company is credited with introducing digital projection technologies that set the stage for the modern movie theatre. Its commitment to the film industry is seen through innovative projection and audio solutions including premium, 4K high-resolution projectors, immersive audio, and the introduction of RGB laser projection.
With a track record of pushing technological boundaries by developing disruptive products and solutions, Christie continues to grow as an end-to-end digital display solution company – offering the hardware, software, and professional services to inspire its customers.
In 2018, AV Magazine named Christie the Most Influential Company in the past 20 years. Christie was chosen from among the industry's biggest and brightest companies, by a panel of knowledgeable judges.