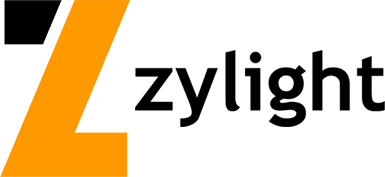 Zylight
Zylight's products are designed by our team of award-winning engineers and designers with experience in advanced fields ranging from autonomous aircraft to digital cameras to submarines. We merge form and function, delivering the most rugged, reliable and integrated lighting solutions. We source components for our fixtures from all over the world – Germany, England, Japan, China and of course the US. And our instruments are assembled, calibrated, and tested right at our California based facility.
Our products perform flawlessly all over the world and in every environment imaginable. So whether you are called on to shoot in the deserts of Africa, the Mountains of Nepal, or anywhere in between – rest assured. Your Zylight products will even outperform some professional broadcast cameras and lenses.
Our F8 LED Fresnels rewrite the rules for portable lights, because they collapse to less than five inches thick. The Newz on-camera light includes an articulating arm for quick adjustments. The IS3c large panel light includes Zylight's Color Mode, which produces millions of colors without gels or filters. Plus, every Zylight includes our ZyLink wireless technology, which allows remote control of all functions of multiple instruments through the Zylight Remote (no ladder required). The best lights deserve the best features.
Product Types