Platinum Spot 15R Pro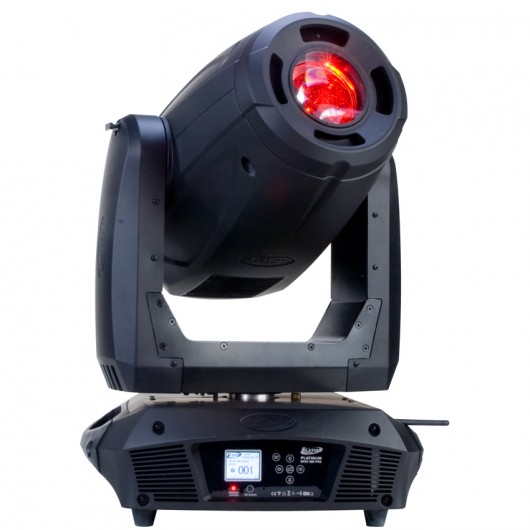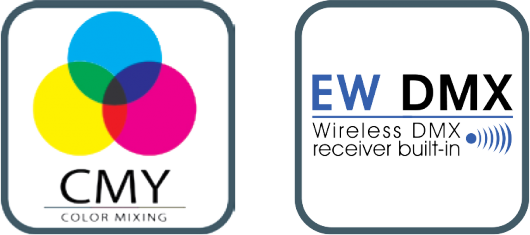 The Platinum Spot 15R Pro by Elation Professional features the new 300W MSD Platinum 15R lamp.
It has comparable output to 700W and 1200W fixtures with the added features of CMY color mixing, Motorized Optical Zoom, Pan / Tilt Lock, Power Con in/out and Elation Wireless DMX receiver built in. This unit is1/3 the size of a 700W fixture and 1/4 the power consumption. Additional features include superior optics for a flat and even light field and improved output. The Platinum Spot 15R Pro is powered by Phillips MSD Platinum 15R lamp providing up to 1,500 hours estimated lamp life. The Platinum Spot 15R Pro operates from a multi-voltage electronic power supply at 120v-240v 50/60hz. Control data input is via 3 pin and 5 pin DMX data first in and out connections.
FEATURES
New 300W MSD Platinum 15R Lamp
Comparable Output To 700W And 1,200W Fixtures
1/3 Size Of 700W Fixtures And 1/4 Power Consumption
CMY Color Mixing System
Variable Zoom (3 To 1)
Increased Speed On All Motors
Superior Optics Flat Even Light Field And Improved Output
Hybrid Technology – Spot / Wash
EWDMXR Built In
Featuring New Philips MSD Platinum 15R Lamp
3 Facet Rotating Prism
Variable Frost Filter (Hybrid Effect for Wash)
9° to 27° Variable Zoom Beam Angle
Motorized Focus
TECHNICAL SPECIFICATIONS
DMX Channels: 3 DMX Modes – 23 / 21 / 34 Channels DMX
Control: 3-pin & 5-pin DMX
Dimmer: Mechanical Dimmer 0-100%
Strobe: Variable speed Shutter / Strobe
Iris: Motorized Iris
Pan/Tilt: 540/630 x 265
Power Supply: 120v-240V 50/60hz
Power Consumption: 350W MAX
Lamp: MSD Platinum 15R Philips
Lamp life: MSD Platinum 15R Philips 1,500hr, 8,000k,CRI 75
Lux: 10,500lux / 975 fc @ 16'
Dimensions: (LxWxH) 16.1" x 16.5" x 21.3" /409 x 419 x 541 mm
Weight: 48.9 lbs / 22.2 kg