Smart Color PRO 7.25 Scroller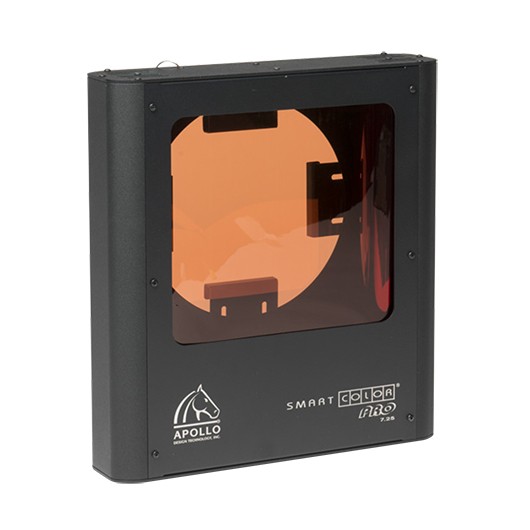 Apollo Smart Color PRO scrollers are rock solid. The robust, functional design comes with adjustable mounting tabs, pre-installed heat-deflecting Apollo Gel Shield, and local or remote fan speed control to fit the needs of any production. Apollo's scrollers also offer standard 18 gel frames with 24 custom frame options. The Smart Color PRO scollers' smooth, quiet operation elevates them to the best scroller for any application.
Apollo also offers accessories such as replacement gel strings, cable, and power supplies to make your next scroller package your best scroller package!
Made in the USA.
A larger, rectangular front aperture provides 10% more light throughput.
Standard 18 color frames with 24 custom frame option.
25% lower power consumption
Adjustable mounting tabs
Push button menu with LED display
18% lighter weight
Easy, front load gel string.
Safety cable included.
100% backward compatible with all Smart Color products.