Stage CL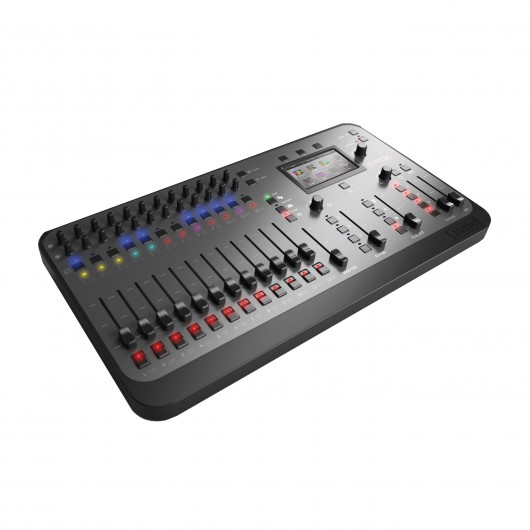 The Jands Stage CL is a lighting control console intended for the control of intensity-only fixtures and multi-colour LEDs. It has been specifically designed and optimised for easy control of full colour LED fixtures for all users from beginners to the advanced profes- sional. Intended for use by rental companies, corporate event sup- pliers, schools, community theatres, and Houses of Worship, the Stage CL is suitable where full control of up to 24 LED and/or in- tensity-only fixtures is required.
The Stage CL includes 12 fixture control channels complete with intensity fader, Hue and Saturation controls, select button, and full colour RGB mimic LED. Additionally, a limited number of non- colour parameters can be controlled. It also includes dedicated scene, chase and cuelist con- trols to provide immediate access to those facilities. Extensive use has been made of multicolour LED indicators to provide console feedback. Programming is based around an integrated full-colour TFT LCD touch screen.
The console includes a DMX port, an Ethernet ports for use with Artnet and sACN receivers, and USB ports for use with standard USB FLASH drives.
FEATURES:
Dedicated colour controls per fixture
24 Fixtures in two pages of 12 *
Integrated RGB mimic LED per channel
Single Preset operation
Dedicated scene controls
Dedicated cuelist and controls
One-touch chase programming
Both single colour and striped Presets
Dedicated chase controls and flexible operation modes
Fixtures libraries can be built on the console
Software Updatable without opening the chassis
DMX-512 and Ethernet (Artnet, sACN) output
480×272 pixel TFT graphics touch screen
Audio trigger from inbuilt microphone
Tap synchronisation of chases
Backup to USB Flash drive
Spreadsheet style patch
Multiple colour fan modes
High speed ARM9 processor
Universal input DC power supply
Ethernet port including indicator LEDs
Storage for multiple shows in the console
Power switch and indicator LED
Integrated cable retention
Kensington lock point
VESA mount enables mounting on standard monitor arms
Integrated carry handle