Irideon WLZ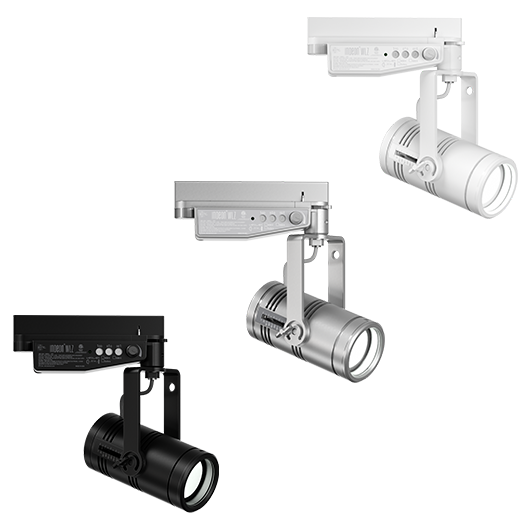 Lighting with distinction.
The Irideon® line of architectural fixtures from ETC features exceptional light output and a sleek, unassuming industrial design that blends in with any space. The WLZ or, Wash Light Zoom fixture, is no exception. This feature-rich design is ideal for museums, lobbies, and retail environments.
Similar to the other fixtures in the Irideon family, the WLZ is available in a wide variety of color temperatures ranging from 2700 K to 5000 K, and three mounting variations; DataTrack, portable with c-clamp, and canopy.
Irideon WLZ boasts a set enhancements including a soft beam that can be barn-doored, zoom optics, and the ability to dim using either DMX or a local dimming knob located on the DataTrack adapter.
Turn your attention to the light.
The most innovative feature of the WLZ is the built-in rotating zoom adjustment at the rear of the fixture housing. This enables beam angle adjustment within an impressive range of 9-78 degrees. The zoom position markers on the fixture make fixture-to-fixture referencing quick and easy.
Features
A magnetic media holder
An optional barn door accessory
A single Cree LED for illumination. Available as:
2700 K Gallery (90+CRI), 3000 K, 3000 K Gallery (90+ CRI), 4000 K or 5000 K LEDs
A variety of mounting options
Portable with c-clamp
Canopy – available with either DMX, 0-10V, or DALI control
120V DataTrack and 230V Eutrac