Mosaic Show Controller X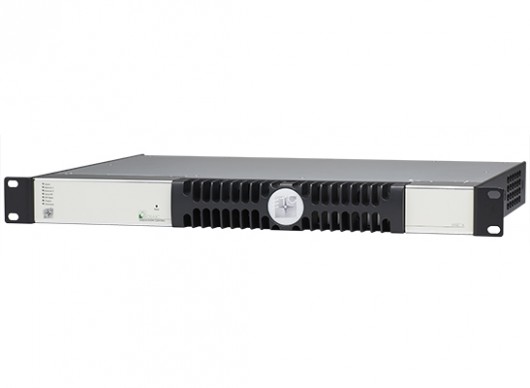 Extreme show control
The Unison Mosaic ® control system offers a network fabric rich in strength and flexibility for most applications — lighting and LED arrays, kinetic-art displays, media and facility-wide special effects — enough power for almost any venue or event. But there are exceptions – installations where yet more control is needed. In those cases, the Mosaic Show Controller X range is the exact choice.
Unprecedented power and integration
The "X" in MSC X stands for the exceptional project that demands much more control –unprecedented power and integration. These very large projects pose a number of challenges: from the sheer volume of control required and the need for it to be synchronized across all fixtures and devices, to the variety of different technologies that need to work together, to high-level media-content integration. Designed to meet the unique needs of such landmark projects, the MSC X is available in capacities ranging from 5,120 channels of DMX-over-Ethernet (10 universes) up to more than 50,000 channels from a single 19″ rack-mounted unit.
Expansive control
Like its siblings MSC1, MSC2 and MSC4, the MSC X has an extensive range of triggering interfaces, including Ethernet, RS232 Serial, and more. A built-in real-time clock triggers precise timed events, including 'sunrise' and 'sunset' astronomical cues and lunar-timed events. Additional triggering interfaces are supported by networking Mosaic Remote Devices including the Remote Input and Output Modules and Remote Audio/Timecode Module. As a DMX-over-Ethernet device, the MSCX empowers you to send the data to your network using Ethernet protocols including streaming ACN (sACN), Philips KiNet, ArtNet, and Pathway Pathport, simultaneously. But unlike any other Mosaic device, the MSCX includes VideoConnect — digital video output using DVI connections to master pixel mapping on video-based fixtures, as well as input for live-video mapping in real time.
Hardcore hardware for extreme software
Using Mosaic Designer™ 2 software, all Mosaic Show Controllers feature QuickChange , where invaluable show data is stored on a removable flash memory card, which can be transferred to another Mosaic Controller if needed. The Mosaic RealEngine drives your Designer-created show flawlessly in real time. For LiveControl functionality or show upload, MSCs accept Ethernet connections from the Mosaic Designer software running on your PC. MSCs also feature DesignerAccess , an internal web server with active pages — providing status, configuration information, remote monitoring and remote show uploads.