Art on theMART debuts featuring architectural lighting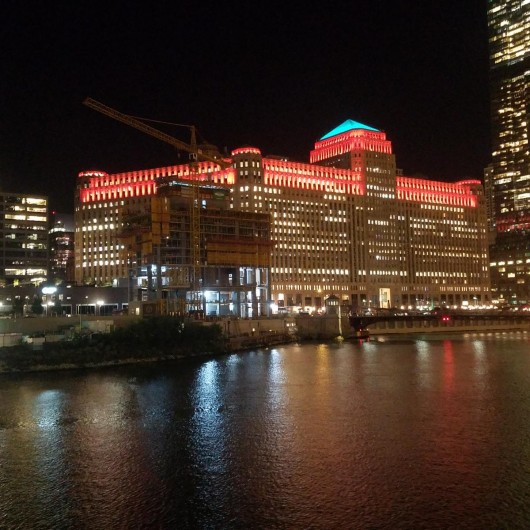 Protolight prepped and programmed the architectural lighting system newly installed at Chicago's Merchandise Mart, now known as theMART.
Art on theMART, the world's largest permanent digital projection installation debuted in September. The project was a combination of the efforts of Obscura Digital's massive projections, Gwen Grossman Lighting Design's artistic lighting elements, and Protolight's lighting equipment, controls, and programming.
The architectural lighting installation features over 600 fixtures from Lumenpulse, DMX controls from Pathway, and the Mosaic architectural control system from ETC.
The Art on theMART show runs five days a week and displays digital work from a variety of artists. The show is free for public viewing on the building's riverfront facade, boasting nearly two football fields' worth of digital canvas.
Video and select images courtesy of Joshua Brott, Obscura Digital.