Commuters enjoy revitalized lighting in Union Station's Great Hall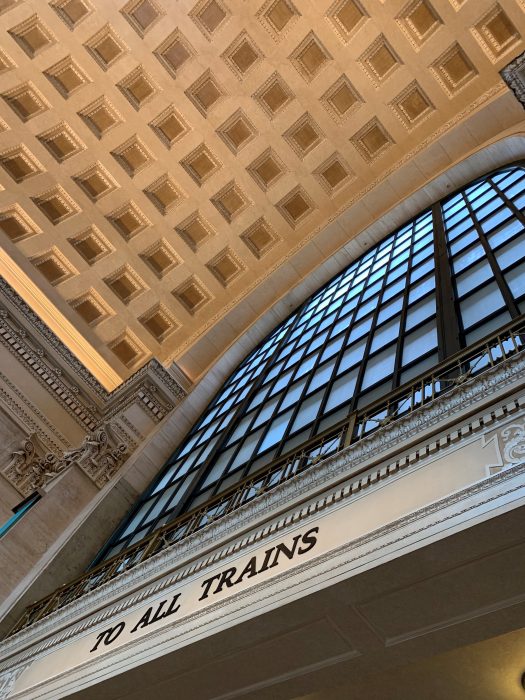 Protolight engineers and technicians collaborated to revitalize Union Station's Great Hall in Chicago, giving new light that accented the historic space.
"It was our team's turn, after Amtrak had completed an extensive restoration of the Great Hall's skylight," reports Ron Seeley, Protolight System Engineer. "The newly restored natural light significantly brightened the space and provided us with a great backdrop for our lighting work."
With a lighting design provided by CharterSills, the Protolight team went to work, utilizing fixtures and controls from Electronic Theatre Controls and additional fixtures from Ketra and Anolis.
The fourth-busiest Amtrak station in the nation, Chicago's Union Station was completed in 1925. The Great Hall's 219-foot skylight caps the room 115 feet from the floor, and its 2,052 pieces of glass were replaced as part of the restoration.