Chicago's Two Prudential Plaza receives exterior lighting upgrade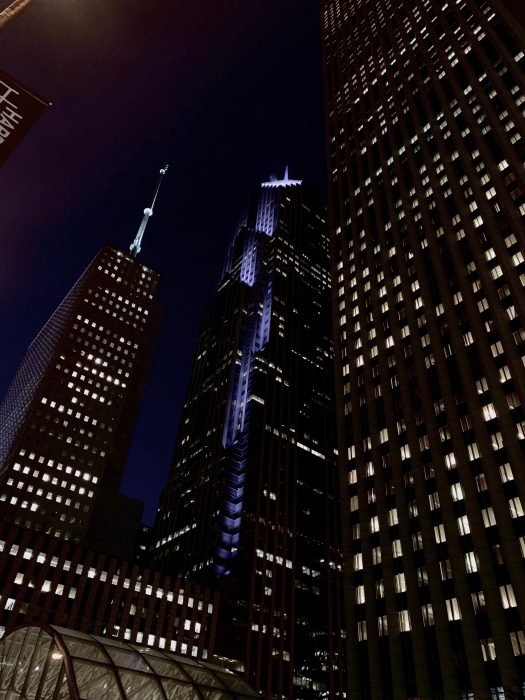 Over a series of months, the Protolight team revamped the Chicago's skyline icon of Two Prudential Plaza. Overlooking the city's Millennium Park, Two Prudential Plaza is now lit using a variety of fixtures from Lumenpulse, including the color-changing Lumenbeam LBX and Lumenbeam Grande.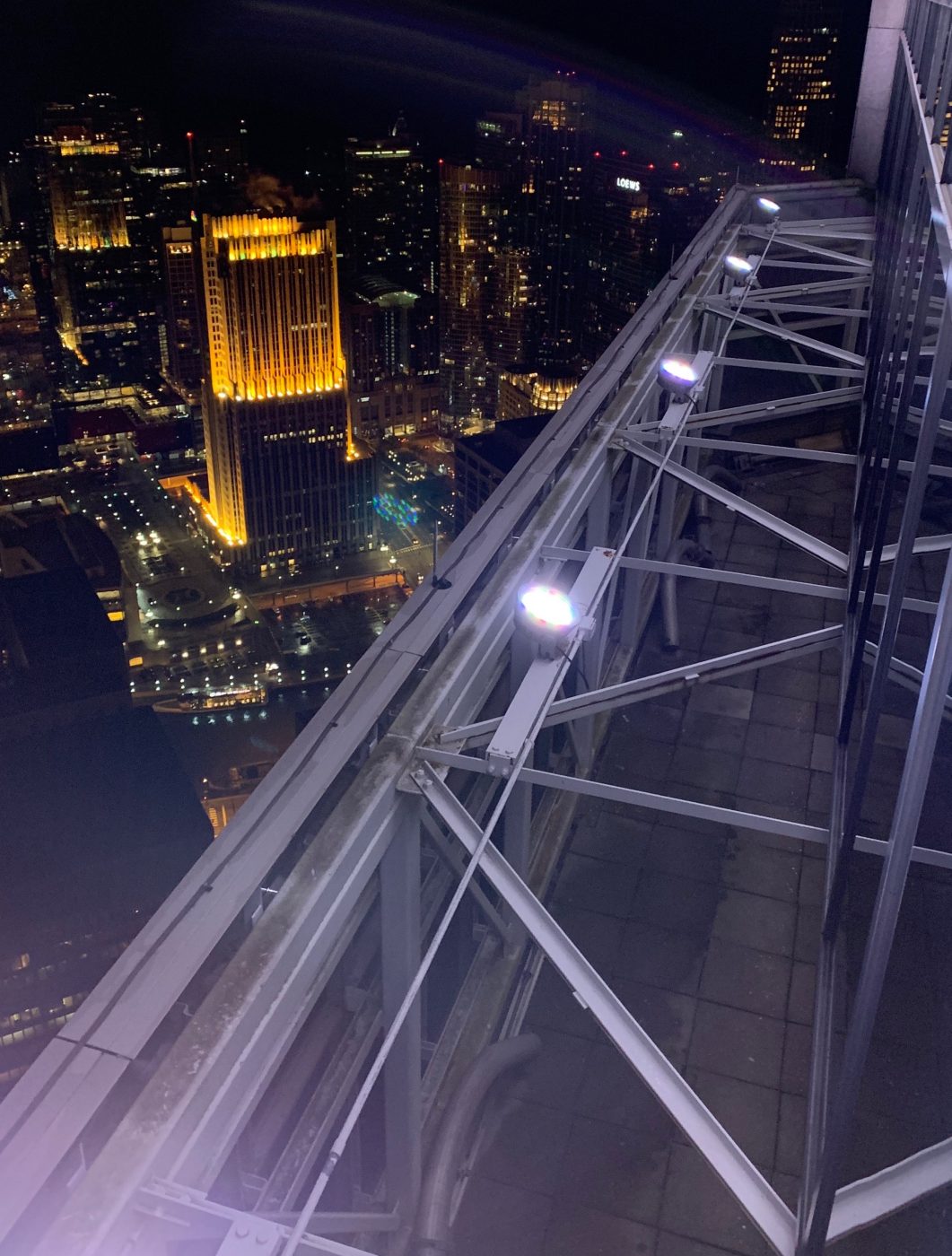 Lighting this 64-story skyscraper came with its fair share of challenges, but our staff was able to develop solutions for each hurdle that we encountered. Weather proved to be an important variable when focusing fixtures, and on more than one occasion, our technicians found themselves among clouds when working on lights near the building's spire.
The control systems had to be carefully selected and programmed, as the tower was built in 1990 as a reinforced concrete building, providing unique challenges when utilizing wireless communication.