Dual Tech Occupancy/ Vacancy Sensor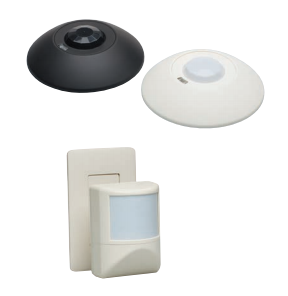 Unison Paradigm® Dual Tech Occupancy and Vacancy Sensors conserve electricity while preventing false vacancies, insuring that occupants are never caught in the dark. Dual Tech Sensors couple passive infrared (PIR) detection with acoustic detection so even in situations where movement is limited, your lights can easily be triggered to stay on. These Sensors support spaces of any size, including high ceiling applications, ensuring that a space saves electricity when not in use. Dual Tech Sensors are ideal for restrooms, privacy rooms and other areas where no movement doesn't necessarily mean a space is vacant.
Dual Tech Sensors help you ensure day to day comfort of the people in your building, while also complying with current energy regulations. They meet ASHRAE 90.1, IECC, and CA Title 24 codes.
Product Features
Passive infrared and acoustic detection technologies
Wall, Ceiling and Switch mount options
Technician programmable as Occupancy or Vacancy on-site
Thirty second grace timer
Supports walk test function for coverage confirmation
Supports small motion detection up to 45 feet
Multiple coverage options available of most applications
Up to 2,000-square-foot coverage for standard ceiling heights up to 12 feet
Available in white and black finishes
Meets ASHRE 90.1, IECC and CA Title 20/24
UL Listed and CE marked