Protolight 'Takes Flight' at 2019 IL High School Theatre Fest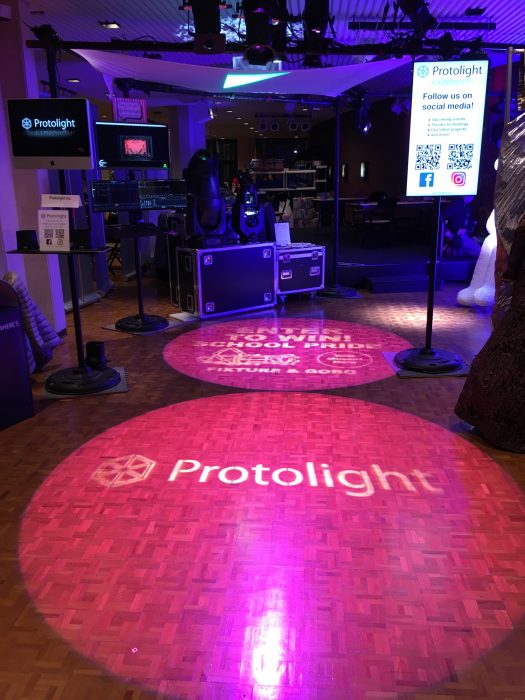 The 2019 rendition of the Illinois Theatre Association's High School Theatre Festival encouraged students to Take Flight!
Protolight offered high school theatre students and educators the opportunity to see a variety of theatre technology up close including moving lights, LED fixtures, rigging equipment, sound mixers, lighting consoles, and more. Click below for details on all of the equipment we highlighted.
Gobo the Bear was once again the centerpiece of our booth. He participated in his fair share of selfies with students throughout the Festival.
Protolight's Noah Record provided his valuable insights to students seeking a theatre-related career as part of a festival panel discussion. "It's Not A Survival Job! Alternate Careers for People with a Background in Theatre" was a well-attended workshop where Noah and other industry professionals answered questions for budding technicians and actors. Questions like "should I get a college degree?" challenged the panel and provided unique insights for the audience.
Aside from our team's deep knowledge of lighting and technology, our School Pride Fixture Giveaway was a popular reason to stop by too! Educators had the opportunity to enter to win a custom-painted ETC Source Four along with a school pride custom steel gobo featuring their school's mascot and emblem. Students also had chances to win a selection of industry swag.